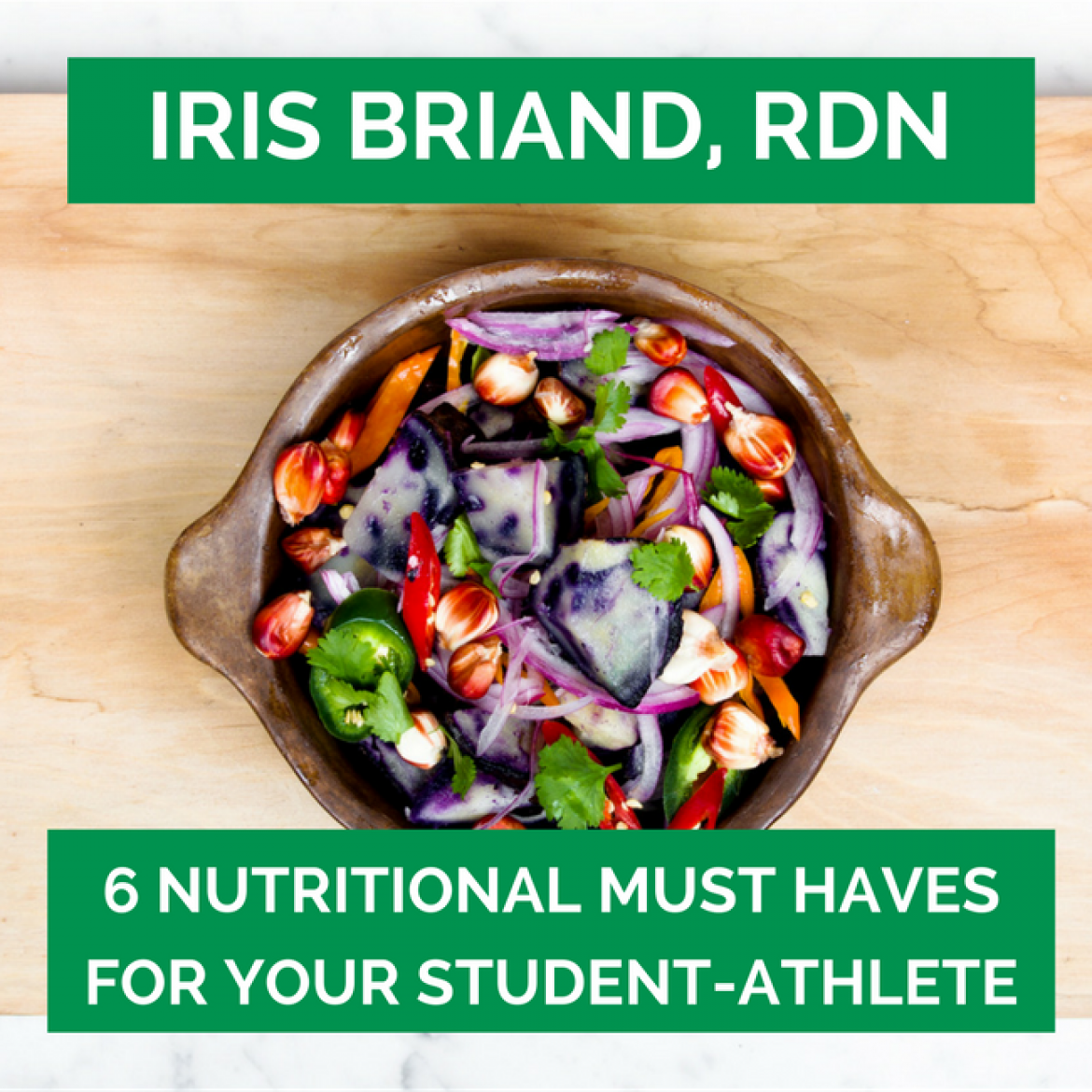 45: Iris Briand, RDN – 6 Nutritional Must-Haves For Your Student-Athlete
A Student-Athlete's diet can have an immense impact on their energy level, health, and focus.
Making smart nutritional choices comes with a long list of positives: it improves strength & endurance, boosts metabolism, enhances electrolyte balance, amps up cardiovascular health, maintains good stamina, and improves coordination & mental focus.
Registered Dietitian Nutritionist, Iris Briand, explains how to achieve these amazing nutritional benefits for the Student-Athlete. These nutritional must-haves are backed by digestive science and natural body needs.
You'll also discover how to decrease those pesky junk food cravings every Student-Athlete faces. This expert advice develops a healthy appetite for food that nourishes the body and mind.
Download my nutrition cheat sheet and discover how your Student-Athlete can achieve all 6 nutritional must-haves!

Iris Briand, RDN – Founder of Sol Food Nutrition
Iris was raised on an Organic orchard in the Willamette Valley, where she grew up working on the family's fruit & vegetable farm.
Her nutritional education centers on assisting others to make healthy food choices and enhance their natural energy levels.
Currently, serves as the Nutrition Provider at Geri Care and 2BWell Clinic
Served as the Clinical Dietitian at Robison Jewish Health Center and Rose Schnitzer Manor in Portland, Oregon
Served as the Nutrition Instructor at Le Cordon Bleu Culinary Institute
Graduated with Honors from Oregon State University with a Bachelors of Science in Nutrition, 2011
To learn more about Iris visit: http://solfoodnutrition.com/